You didn't watch the  performance of Rihanna at Super Bowl 2023? We got you. Let's get into all the details that made mama Riri's performance epic.
Before we start addressing the elephant in the room, Rihanna's fit has to analyzed first. Rihanna brought two things with her – her hotness in that spicy red outfit of hers and the special guest appearance that made the fit even more awesome.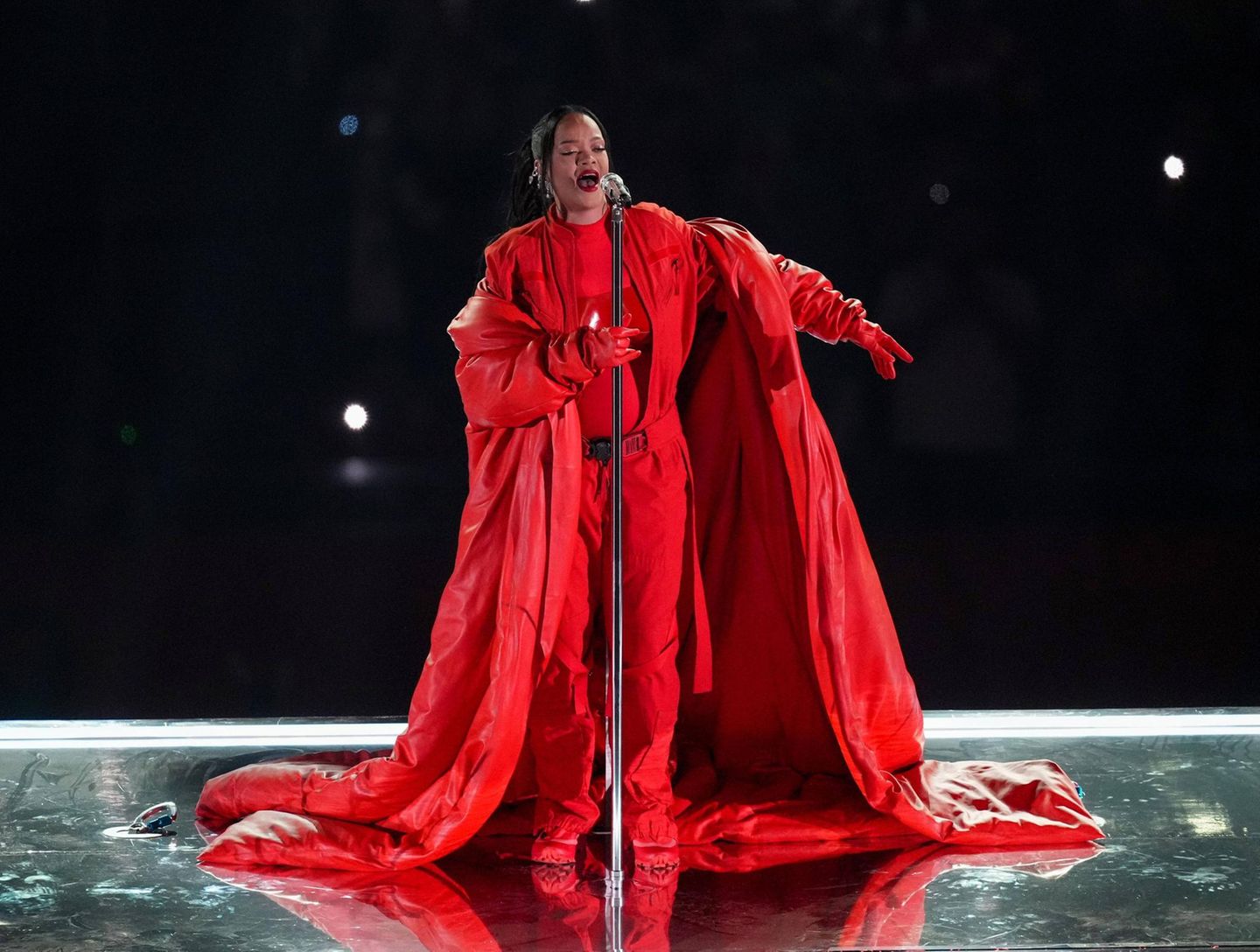 Rihanna showed that fear of heights was never an option for pregnant women when she stood suspended on stage 15-60 feet off the ground. Not only did she stand there waiting to perform, she stood there high above the ground to display her bump for every eye to see. Now that's what we call iconic.
Now the elephant in the room, mama Fenty decided that of all times and places to make her pregnancy debut, it had to at the Super Bowl. She probably said to herself "nah this baby bump can't come through in a photoshoot for Instagram. Let baby make a public appearance at the Super Bowl."
The doctor probably advised Rihanna not to move her body too much because the mom of one barely moved her legs. Even when she tried twerking, a lot of thought was put into the action. It was like she counted the bum movements like "1 2 3, now stop, Riri."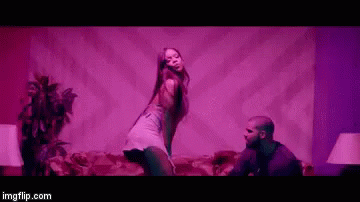 Apart from the army she brought with her to perform on stage, Miss Fenty brought her business. No kind of business promotion can beat what Rihanna did with her brand when she applied her makeup mid performance. That simple act proved that she's the smartest business person on earth and guess what? Searches for Rihanna's Fenty Beauty increased 833% following the promotion during her halftime performance.