7 Scenes That Never Made Sense In Nollywood Movies
If you watch Nollywood movies, you'll definitely resonate with this article. These scenes made us and still makes us laugh because of how utterly ridiculous they are.
Poisoning scenes
Tell me why you're poisoning someone's food, dipping your dirty finger in to stir it, then go ahead to taste it without getting hurt? Them no rate us at all abeg.
Gunshots/accident scenes
Someone gets shot or has an accident that affects the hands or legs and in the hospital, the head is bandaged and soaked with blood. WHY?!! 
The prince and the maiden
 
There was barely any Nollywood movie about a royal family without a prince who is in search for a bride.  He never went for a maiden who is from a noble family, he'd always go for the poverty stricken ones. It always ends with the Prince falling in love with her and fighting against all odds for their love.
Witch doctor shrines and clients
Why will you carry your two left legs to the shrine to consult and carry out your evil deeds with the native doctor and then you start to panic when you get there? Were you dragged there? What did you expect to see there? Toys? Those scenes were confusing because why didn't these characters go there with their full chest?
Running mad scenes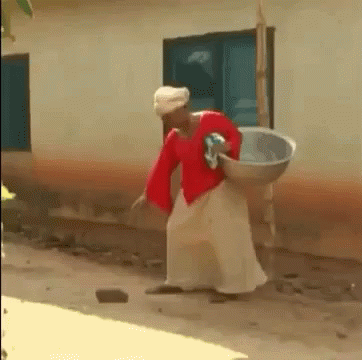 There was literally no Nollywood movie with life lessons that the antagonist would not run mad. This is how it goes: They confess their sins, pause for a bit, start laughing while tearing their clothes then run into the streets or market while talking about their evil deeds. Na so person dey craze every time?
Relationship karma
This narrative clearly influenced the mindset of many people because why is the toxic ex always looking for a job and ending up in his former partner's company? Life is not always like that biko. 
The new wife and the step-child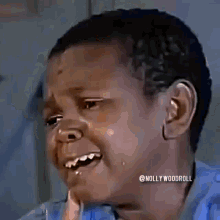 This article would be incomplete if we do not talk about how a man's wife dies and the new wife starts to maltreat her husband's child. Then the step-child sits outside in the cold at night singing an 'emotional' song. Was the aim for us to cry?