Hi! Dilemma is a weekly series on Yarn Central where Nigerians share uncomfortable situations they find themselves in and will need you the reader to advise them on what to do.
In today's episode, a young man talks about how his girlfriend who is a strong supporter of APC is about to jeopardize their relationship.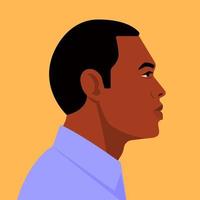 I started dating my current girlfriend in 2020 after we discovered we had one thing amongst a few other things in common – politics. It was going really great despite living very far from each other. We couldn't go on dates too because of the lockdown. We kept tags on everything that was happening in Nigeria and all over the world and it surprised me how much she knew and spoke about the history of politics in Nigeria and other parts of the world. I was very impressed and proud to be with her because it's one thing to have a beautiful girlfriend and another to have someone who is immersed in things that had to do with politics and current affairs. With her, it was a 2in1 package. 
Things were going so well until the 2023 presidential election candidates began campaigning. The first time we started talking about the candidates, it seemed pretty exciting having to discuss it with not just male friends but also with my girlfriend. When I knew things started going sideways was when she started hailing Tinubu after he emerged as the presidential candidate for APC. I would repost videos of Tinubu saying funny things and this girl would find it very offensive. Initially, I thought it was a phase she would get over but it was even deeper than I imagined. I've been a strong supporter of Peter Obi ever since I heard what he did in Anambra state and thought it would only be fair to Nigerians if he won the presidential elections. 
It started kicking in when Tolulope (my girlfriend) commenced her social media campaign for Tinubu on her social media accounts. She would make fun of Peter Obi's Igbotic accent and called him incompetent because he hadn't been in the political space as long as Tinubu has been. You know how relationships that are clearly bound to end go, you find yourself giving excuses for your partner's behavior. You even tell yourself that it is okay for you guys to have different opinions on things like APC and LP. LIKE APC AND LP! It wasn't okay at all! But there I was giving excuses for someone who wanted not just the downfall of Nigerians but also mine.
We started getting into heated arguments concerning this presidential election. I kept telling her that it wasn't normal for her to want to vote for Tinubu. I went as far as asking her if she was after my doom. She insisted he was the best candidate for Nigeria and I asked her "even with the fact that he isn't physically fit to be?" and she answered me with another question, "Isn't his brain functioning right?" 
I'm not sure how I'm supposed to ignore this whole thing even after we voted our separate candidates. We've had very brief conversations and none of our talks have involved politics. I've been thinking about breaking up with her because I don't think my thoughts and plans can align with a Tinubu supporter… What should I do?