Nigeria is a nation rich in cultural diversity, traditions and beautiful attraction centers. Some of these are situated in different cities which are considered underrated but definitely worth exploring. These are the top 10 underrated cities in Nigeria. Before we get into this video, please make sure to like and subscribe for lifestyle and entertainment videos.
Ilorin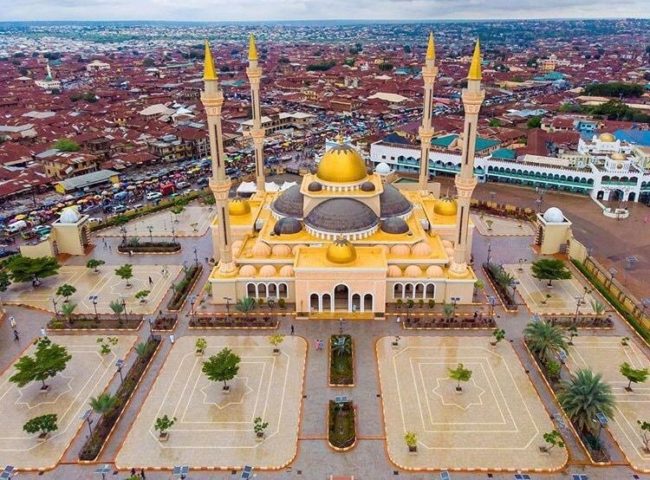 Capital of Kwara state, Ilorin is one underrated city in Nigeria with a history that cuts across several centuries. It is blessed with natural resources, quality educational facilities, modern infrastructures and low unemployment rate. Ilorin was founded by the Yoruba people in the 18th century and has food-processing and iron-working industries. 
Ilorin houses several beautiful attractions which makes it a perfect place for visitors or tourists. One of these is the National Museum which is characterized by a display of historical objects and artifacts as far back as the pre-colonial era. This way, visitors are equipped with the history, culture and persons of importance in Ilorin. Another prominent landmark is the Emir's palace which has an architectural masterpiece that showcases the cultural heritage of Ilorin and is open for visitors to explore. Ilorin has beautiful and serene gardens as well as parks that provide a peaceful atmosphere for relaxation. A good example is the Kwara State Stadium Complex with beautiful scenery. 
With numerous shops and malls, Ilorin offers a great shopping experience to residents and visitors. Not to forget, this beautiful city is known for having various restaurants that serve local and intercontinental dishes. In summary, Ilorin is a great place to reside or visit as it offers different memorable experiences. 
Jos
 
Jos is the capital city of Plateau state and is situated in the Middle Belt region of Nigeria. Considering its rich heritage and several fascinating tourist sites, it is absolutely deserving of being referred to as the 'home of peace and tourism'. The Jos Wildlife Park which houses different species of animals such as giraffes, antelopes, Lions, etc., is one of the major attraction sites in this city. Another is the Jos museum which houses cultural artifacts and historical objects which preserve the traditions, history, and culture of Plateau state. 
One thing Jos is popularly known for is its weather. This city has a cool climate that differentiates it from most cities in Nigeria. It has in fact become a location for tourists to escape the hot weather from other cities as they stop by to enjoy the cool weather of Jos. 
Apart from the residents of Jos being welcoming and accommodating, Jos is known to have several educational facilities, ranging from colleges to higher or tertiary institutions. This has drawn people from different parts of Nigeria to come to these institutions to acquire academic knowledge.
Despite all of these remarkable features of Jos such as its beauty, accommodation, cultural richness and educational capacity, it is one of the most underrated cities in Nigeria which deserves more recognition.
Ibadan
Ibadan city is located in the south western part of Nigeria, Oyo state precisely. It was founded in the 19th century when it was used as a military camp during the Yoruba civil wars. Ibadan is one city that is rich in tradition, culture, and upholds history. 
This city has the oldest and most prestigious university in the whole of Nigeria, University of Ibadan which has produced notable alumni making names for themselves in their various fields of study. The university's botanical garden which houses various species of plants, is another thing to admire. 
Ibadan is a city that accommodates everyone irrespective of their interests. Are you interested in culture, nature or history? You will be satisfied with the different attraction centers. Another thing this city offers is a bubbly nightlife characterized by nightclubs, restaurants and bars. Nightlife lovers are definitely not left out. 
Have you even gone to Ibadan if you're yet to testify to the delicious meals they've got in their various restaurants especially the glorified Amala, gbegiri and ewes with lots of assorted meat? Ibadan and its rich cuisine. Ibadan which happens to be a thriving city for both the dynamic and the vibrant happens to be one of Nigeria's underrated cities. 
Sokoto
The capital of Sokoto state, this city is located in the north western region of Nigeria. It is famously known for its role in the establishment of the Sokoto Caliphate, which happened to be one of the largest empires in Africa during the 19th century.
Sokoto is a city that offers every visitor a memorable experience as a result of its rich cultural heritage, as well as the attraction centers in the city. Visitors get to know about the history of Sokoto by visiting the Sokoto State Museum which houses various cultural artifacts and historical objects to buckle up history. This museum doesn't only excite visitors but equips them with the knowledge of the history of the city and those who lived in the region several years ago. 
The palace of the Sultan of Sokoto, the spiritual leader, is another architectural masterpiece that represents in detail the history of Sokoto. 
This city is suitable for lovers of nature with the different attraction centers such as parks and gardens with a serene environment for visitors to relax and enjoy the beautiful scenery. A good example of this is the Usman Danfodio University Park. 
Food lovers also gets to enjoy their visits to Sokoto as a result of the variety of delicious local dishes such as Tuwo, Masa and Miyan Kuka soup, etc. With all of these in place, it is clear that Sokoto can be declared one of the underrated cities in Nigeria and should enjoy some more recognition. 
Abeokuta
Abeokuta is a city in Ogun state which is located in the southwestern part of Nigeria. It is known for its traditional architecture with a mixture of both traditional African and modern western styles. Owing to its unique geography, is the Olumo rock which as the name suggests is a massive granite formation that rises above the city.  It is believed to be a sacred site by the locals in the city. 
One culture upheld in Abeokuta is the Adire culture which is what makes the Adire Textile Museum a notable tourist attraction. It houses a display of various fabrics dyed and styled in a traditional unique way and has become the source of income of many. 
Apart from the hospitality of the people of Abeokuta, it is a city that hosts several colorful festivals such as the Egungun festival that is held yearly in celebration of the ancestors of the Egba people. 
Abeokuta is suitable for nature, history, culture and even food lovers. It is underrated and with its unique features, should be more recognized. 
Enugu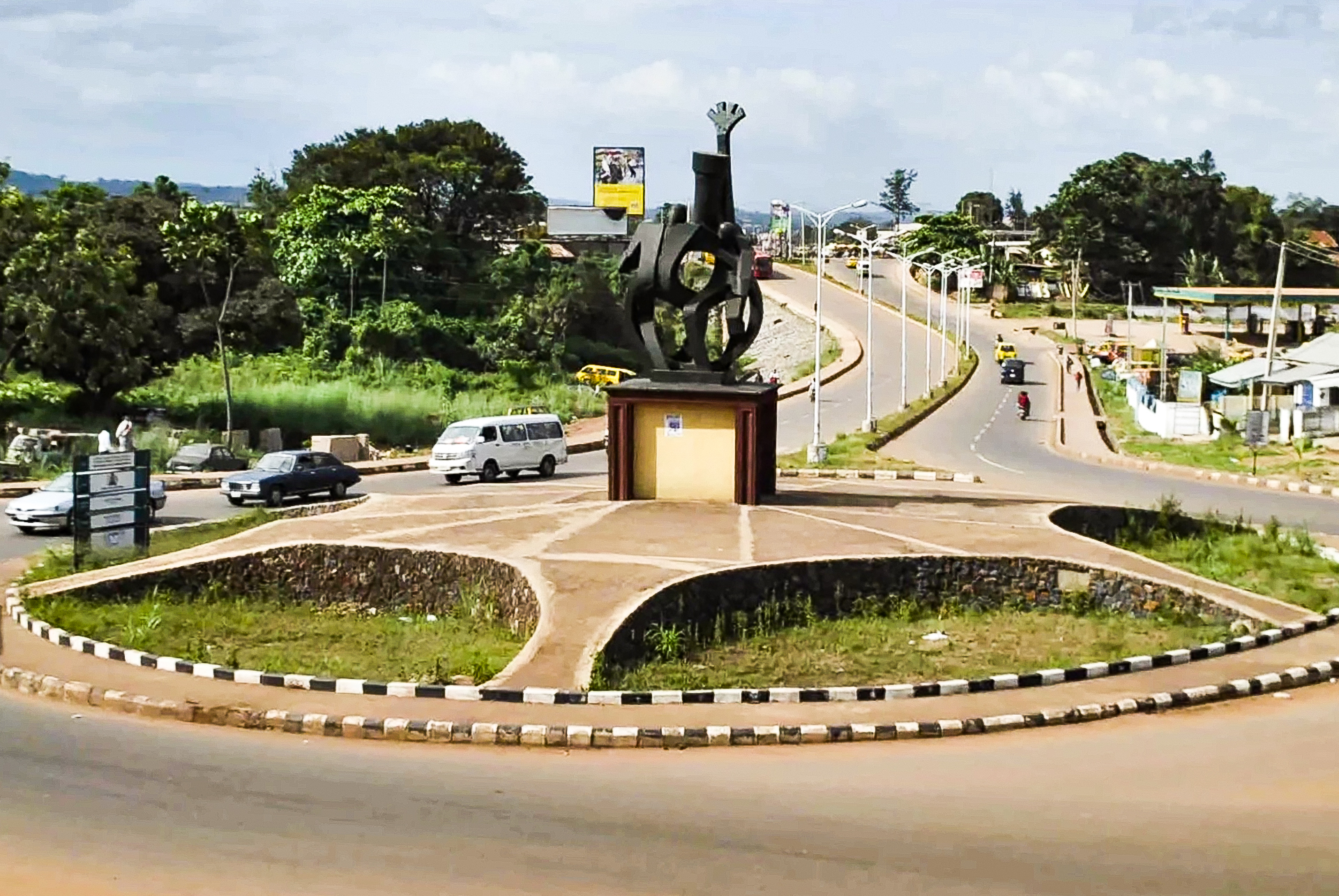 The 'Coal City' as often referred to, Enugu is situated in the southeastern part of Nigeria and contributed to the struggle for Nigeria's independence. Before the discovery of oil, Enugu which has coal reserves served as a source of revenue for the country. It is also invested in the ceramics, food processing and textiles industries. It's no shock that it is largely driven by commerce, manufacturing and agriculture. 
Enugu is one city that is rich in and upholds culture, traditions and history which is why it is home to several festivals such as the New Yam, Eze Nri, Mmanwu and Masquerade Festivals which involve a lot of dancing, feasting and other significant cultural activities. 
The 'Coal City' is known for its beautiful scenery. While it is characterized by picturesque waterfalls, green valleys, it serves as a good place for tourists to visit and explore. Milliken Hill, which is the entrance of the city, is one of those outstanding landmarks. It houses the Enugu State Broadcasting Service, the Government House, and the campus of the University of Nigeria, Enugu. This university is a prestigious and one of the oldest universities in Nigeria with a history of academic excellence and achievements. 
Other fascinating attractions in Enugu include Nike Lake Resort, Ngwo Pine Forest, Orji River Power Station and Awhum Waterfall. 
Not to forget, Enugu is a vibrant city with a bubbly and enjoyable nightlife with several nightclubs, lounges, bars, restaurants and more that give visitors the opportunity to enjoy good music, comedy shows and other entertainment activities. An underrated city, it is surely a place that offers visitors and residents memorable, fun experiences. 
Owerri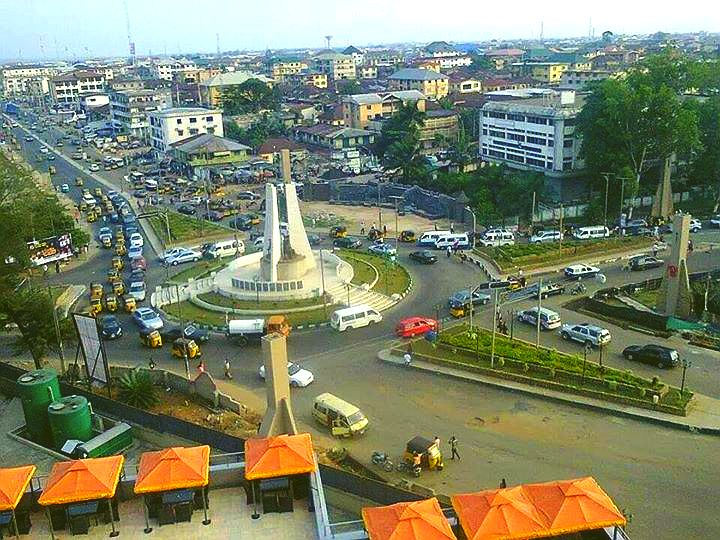 The capital city of Imo state, Owerri is situated in the southeastern part of Nigeria with an outstanding blend of modern and traditional architecture as well as locations with beautiful scenery for nature lovers. Some of these landmarks are the Mbari River, Nekede Zoo, the Imo State House of Assembly Complex which is similar to the United States Capitol Building, Concord Hotel and the Owerri Mall. 
Owerri is known for its rich cultural heritage owing to the numerous cultural festivals such as the New Yam Festival characterized by colorful parades, traditional dances and feasting. Still on the entertainment scene of Owerri is the fun nightlife in the lounges, nightclubs, bars, hotels, etc., that suit different tastes. Examples of such places are, Blue Ribbon Lounge, Club Opium and  Rockview Hotel.
Food lovers have an advantage in Owerri as it offers a blend of both local and international cuisine. Some popular dishes include Ofe Owerri, Ugba, grilled corn with roasted plantain, and bean cakes. With a great mix of nature, cultural display, food and entertainment, Owerri is certainly an underrated city in Nigeria. 
Abakaliki
Abakaliki is the capital of Ebonyi state and is a city located in the south eastern part of Nigeria that is grounded in culture, traditions and architecture. 
This city is one that suits nature lovers with the different beautiful scenery that they will love. This includes rolling hills, dense forests, deep valleys, natural springs and waterfalls. One famous example is the Amanze Ngwo waterfall. 
Some notable landmarks in Abakaliki are Township Stadium which houses the famous Abakaliki Rice Mill,  largest rice mill in West Africa; the Nkaliki Cave which served as a hiding place for the people of Abakaliki during the era of slave trade. 
In addition to these remarkable features are the well prepared local dishes and the bubbly nightlife owing to the restaurants, lounges, bars and hotels. Abakaliki is one underrated Nigerian city that deserves more recognition. 
Ogbomosho
 
Ogbomosho is one of the oldest and largest cities in Oyo state and is known for its rich cultural heritage, agricultural production and different educational institutions. 
With a population of over a million people with the Yorubas being a large part, Ogbomosho is one of the most populated cities in Nigeria. 
One of the things Ogbomosho stands out for is its various educational institutions ranging from high schools to colleges and universities one of which is the Ladoke Akintola University of Technology (LAUTECH).
Ogbomosho is a city blessed with fertile soil and favorable weather conditions which makes it a major agricultural hub in Nigeria. Owing to this is the production of cocoa, palm oil, rubber, cassava and yam. Still on cultural heritage, Ogbomosho celebrates different festivals, one of which is the popular Oro festival, celebrated yearly in honor of the Yoruba god of fertility.
Ogbomosho has significantly developed over the years including the construction of new roads as well as bridges, which has led to an improvement in the transportation in and out of the city. Owing to its high cultural values, entertainment facilities, tourist attractions and hospitality, Ogbomosho can pass as an underrated city in Nigeria. 
Lokoja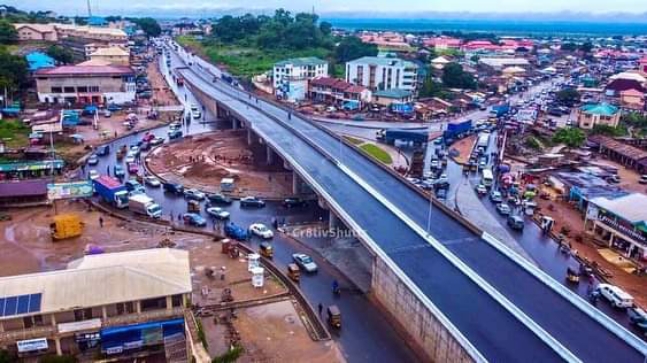 Lokoja is the capital city of Kogi State situated at the confluence of the Niger and Benue rivers. It has a history that dates back to the colonial era. Lokoja city was founded in 1857 by William Balfour Baikie, a British explorer who named it after the village of Lokoja in the Nupe Kingdom. It became a center of trade and commerce which served as a hub for the export of agricultural products such as palm oil, rubber, etc. 
Lokoja houses different beautiful scenery such as its rolling hills, lush green forests, and vast plains. The popular Niger and Benue river-convergence is located at Lokoja. It creates a beautiful confluence that is a major attraction for tourists and visitors. Other attractions are the Mount Patti and Lord Lugard gardens, spots for picnics and relaxation. Others are the Okomu Wildlife Sanctuary and the Kainji Lake National Park. 
The Nupe Day Festival which is a yearly celebration of the culture and traditions of the Nupe people is one of the cultural activities in Lokoja that help sustain its cultural identity, beliefs and traditions. Although it is often overlooked by many, it is a great spot for travelers, visitors and nature lovers. 
For more information, kindly watch this video https://youtu.be/-LygUHBZ3LM